Our holistic
After-Sales-Service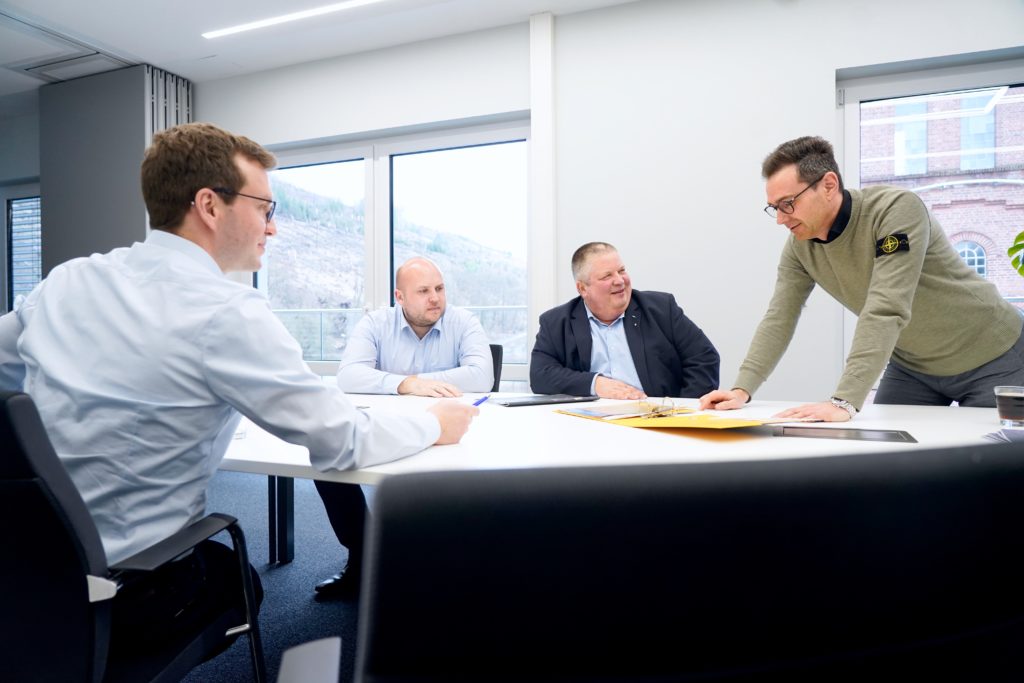 The only question that arises with the planning service is:
We plan for you or we plan with you?
We plan for you: With our experience and technical resources, we plan and implement a complete voltage-optimising system solution for you. Regardless of the required power range.
We plan with you: Problems often only arise when a company is already fully operational. With our advice, we set the course correctly for your trouble-free network at an early stage. 
Our voltage-optimising after-sales service naturally also includes the complex topic of simulating industrial and distribution grids (LV, HV).
Simulation of complete high-, medium- and low-voltage networks
Load flow calculations
Short-circuit calculations
Analyses of harmonics with harmonic load flow
Calculation of mains impedance (e.g. to determine resonance points)
Dynamic simulations in the time domain (EMT) to display the curve shape of voltage u(t) and current i(t), e.g. during switching processes or load jumps.
This makes it possible to identify potential power quality problems and production failure risks in advance or during the project planning phase and to react to them in a targeted manner in good time. For example, it is possible to detect at an early stage whether a transformer for supplying a network has been dimensioned too small or too large in advance – with regard to the nominal power. The same applies, of course, to generators. Furthermore, the effect of filter measures can be calculated and assessed in detail when it comes to creating standard-compliant network conditions or generally dampening interference potentials.
From the results obtained, we develop a customised and target-oriented solution approach for you.
Your advantage: Even before a new production (line) starts, you get an overview of the voltage conditions and find out whether filter technology may be required for safe and reliable operation.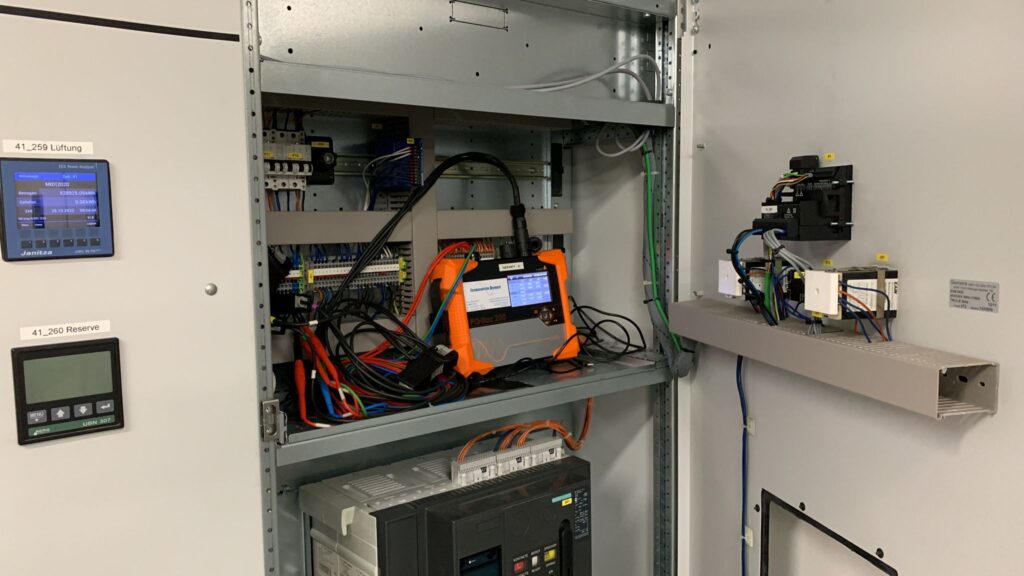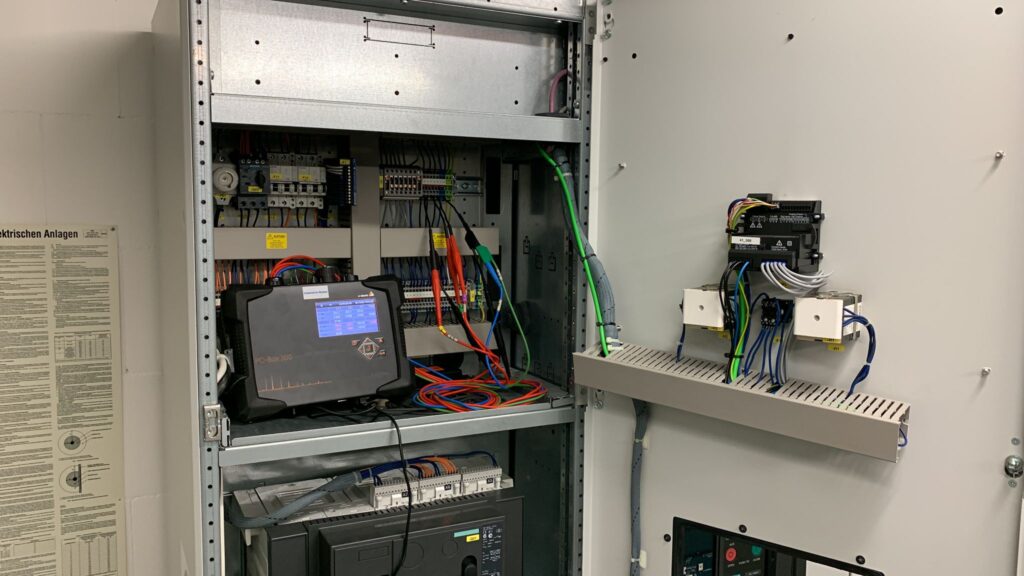 In the voltage analysis, we check the different types of voltage distortions in addition to the temporal course of active, reactive and apparent power.
Deviations in the effective voltage are precisely assessed with regard to flicker levels and voltage unbalances.
After completion of the measurement, you will receive an informative report containing the following information:
All measured quantities as a diagram or table
Summary of the measurement results
Recommendation for further measures
Our all-round carefree package also includes the complete transport and installation of your system.
Our installation team brings in the complete system and integrates it into your new or existing power supply.
In addition, we offer the worldwide service of installation supervision. For installation, commissioning and final measurement, we also provide you with our SCC-certified specialist personnel.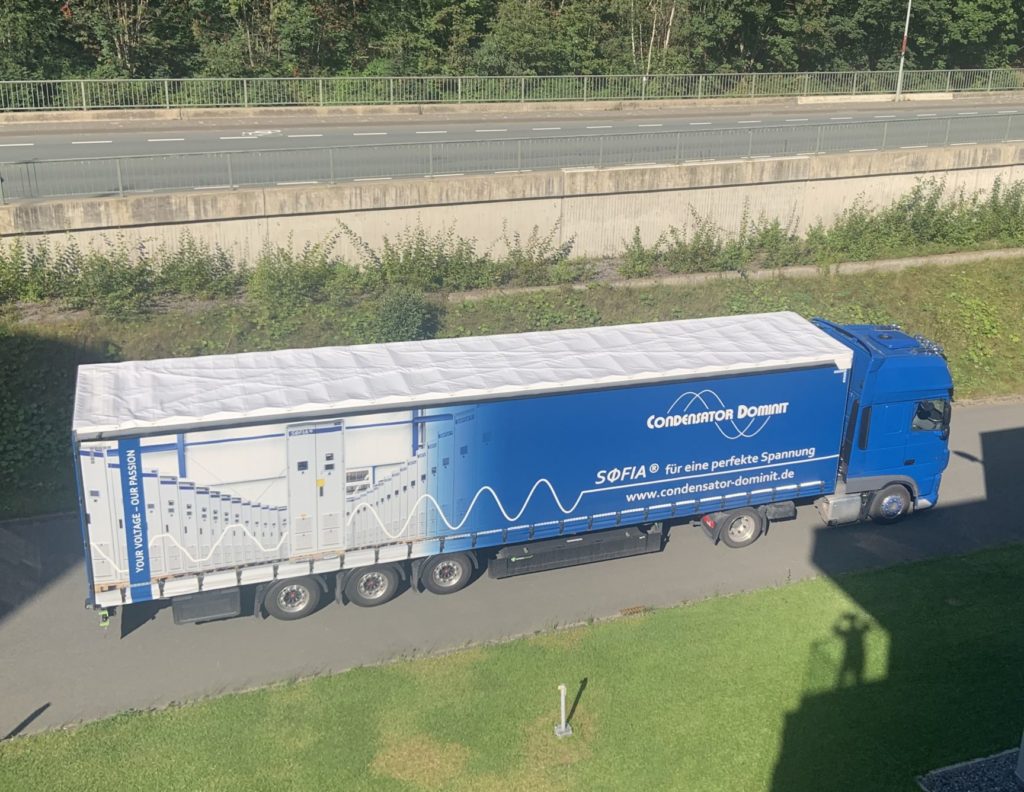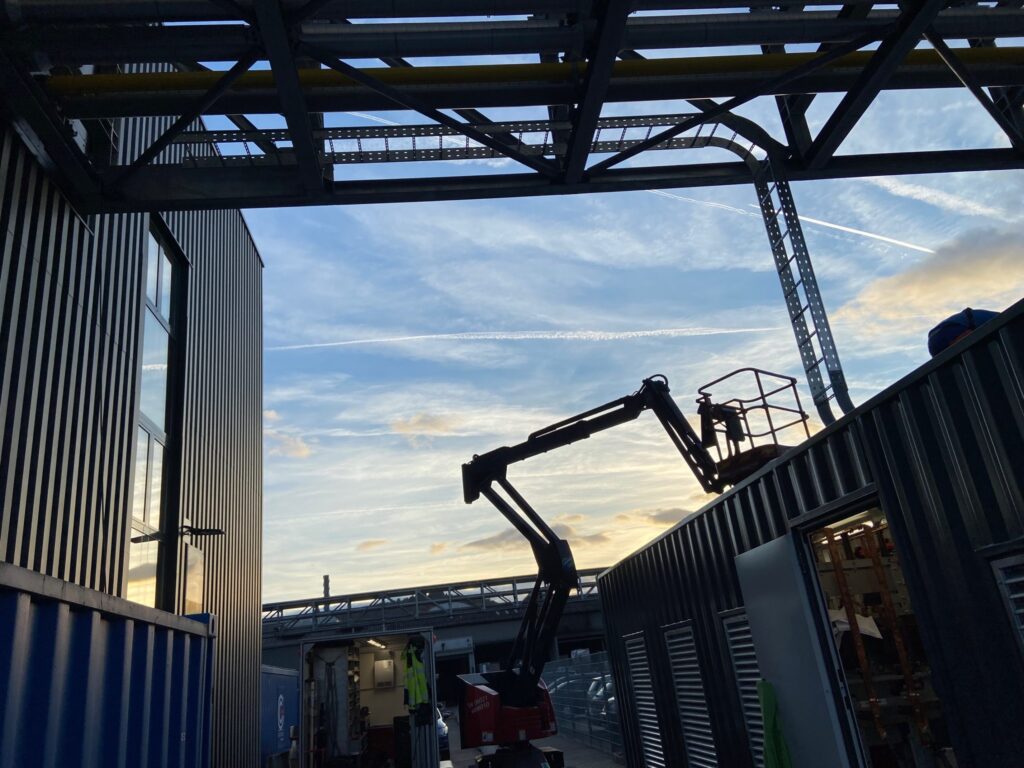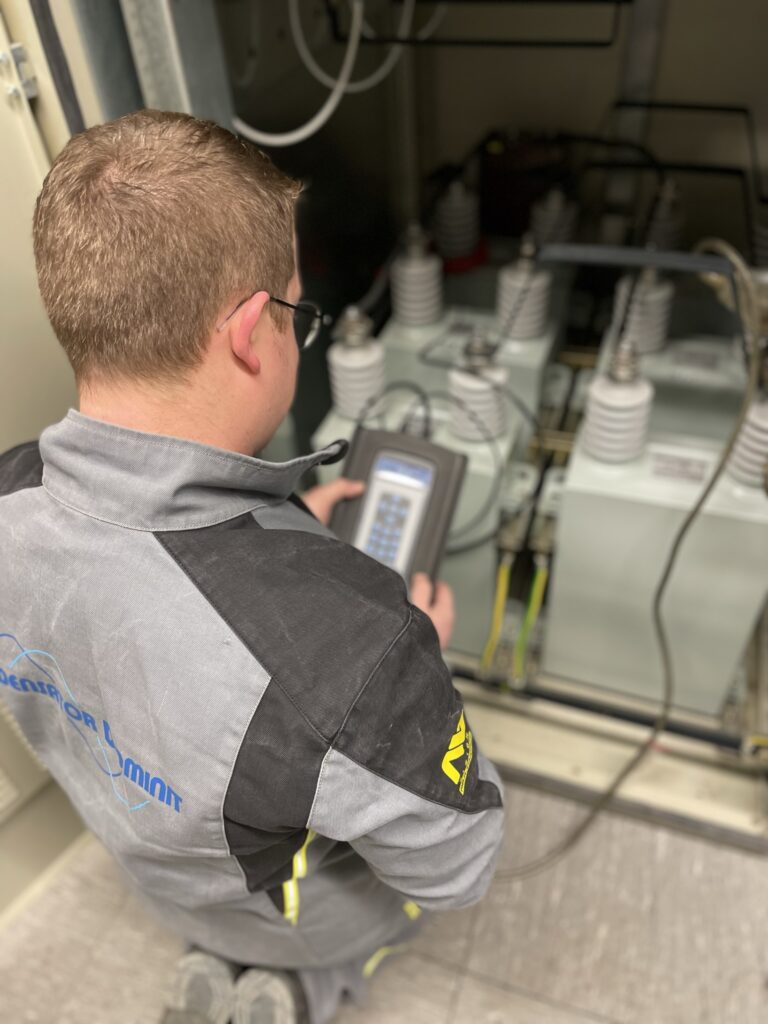 The aim is to build our plants in such a way that a qualified specialist can commission them without factory personnel. Nevertheless, commissioning can also be carried out by our trained specialist personnel. This includes the following points:
Connection and inspection of the installed system
Adjustment of the control and measuring equipment
Function and safety test
Creation of a commissioning report
Short analysis on customer request
Customer training
The repair serves to restore the nominal condition and ensures further operational safety and function. Before carrying out a repair, an inspection is recommended to determine the scope of the repair measure.
The repair service includes:
Replacement of defective components as agreed
Creation and handover of the inspection service protocol
Recommissioning of the replaced parts and units
Visual proof by means of an inspection seal affixed to the outside.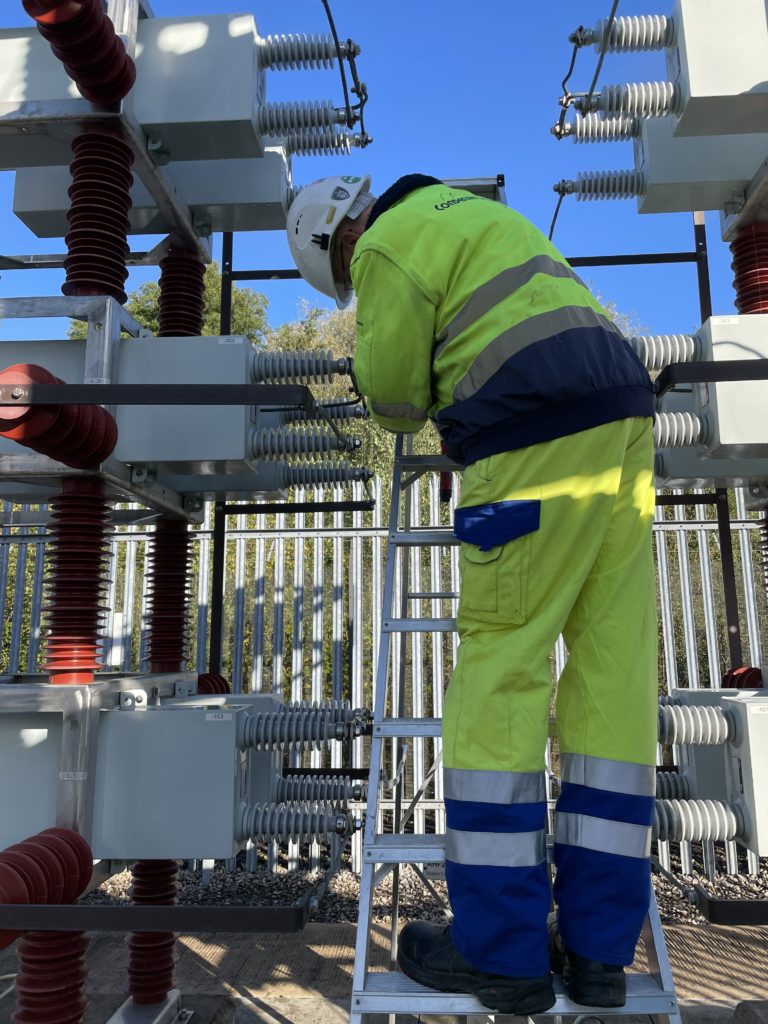 Benefit from our most important component in the area of after-sales service. The conclusion of a maintenance contract to enable a regular inspection of your low-, medium- or high-voltage system by our SCC*-certified specialist personnel. Your profit:
the inspections according to the prescribed intervals are automatically initiated by us; our service team will contact you in good time to schedule the exact date.
We recommend a qualified inspection of our systems no longer than two years after commissioning, and thereafter at annual intervals.
regular inspections of your plant will reduce unnecessary repair costs exorbitantly
less secondary damage due to regular inspection of the system components and condensers
less downtime and longer service life
Costs for fire insurances can be reduced – by proof of inspection contracts (some insurances even prescribe the conclusion of these contracts); exact information can be obtained from your insurer.
Increasing reactive current costs due to unwanted technical faults and plant downtimes are avoided
Your company (or cost centre) receives a 5% discount on all spare parts costs incurred
Our inspection service can include the following, depending on customer requirements:
Checking the contactor function
Capacitance measurement of the individual power capacitors with measuring bridge
High voltage insulation test e.g. 2.5 kV at 400 V mains voltage
thermographic check (after at least one hour of operation)
Testing of the unloading equipment
Checking all controller functions and programming
Checking of all screw connections and electrical contacts
Checking and cleaning the air supply lines
General basic cleaning of the compensation or filter system
Creation of a service protocol per system cabinet
optionally a short term stress analysis of the new ACTUAL state
All further questions and appointments
you will receive through our competent service consultation: